THE ITALIANS GET THEIR FILL OF MEDALS AT THE WORLD TRACK CYCLING CHAMPIONSHIPS: ELIA VIVIANI'S BRILLIANT GOLD SCORES NUMBER TEN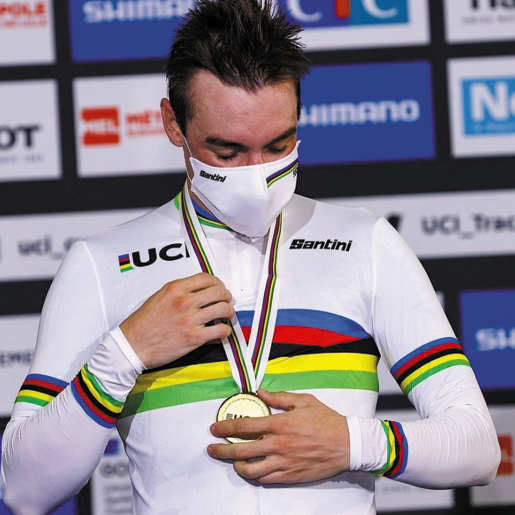 Monday, October 25, 2021
The World Championships still had more to give the Italians, whose medals and podiums captured the spotlight all the way to the end of the edition following the magnificent gold medal won by Elia Viviani in the men's elimination race.
A memorable event, it was the best track World Championship ever for Italy, which brought home ten medals and third place in the medal count: four golds, three silvers and three bronzes! It was a very prosperous season for our national team, between the European Championships and the Road World Championships, which caused us to tremble with emotion every time a racer crossed the finish line. These results embolden us to confidently look down the road that leads to Paris 2024.
"The Elimination is a race I like," said Viviani at the start of the World Championships. "Of course it's not the Omnium, but it's one of the most spectacular – it fires up the fans and puts the track racer in a state of anxious excitement".
For those who, like us, have cycling in their DNA, these triumphs motivate us to support our champions with increasingly targeted nutritional strategies, all in the name of continuous innovation. Supporting their performance on the way to achieving their goals is what has always guided us. We support them best before, during and after every race and every training session.
Photo credit: @bettiniphoto