The challenge begins!


Test your endurance in the Enervit C2:1PRO 10hChallenge. We are waiting for you on Strava!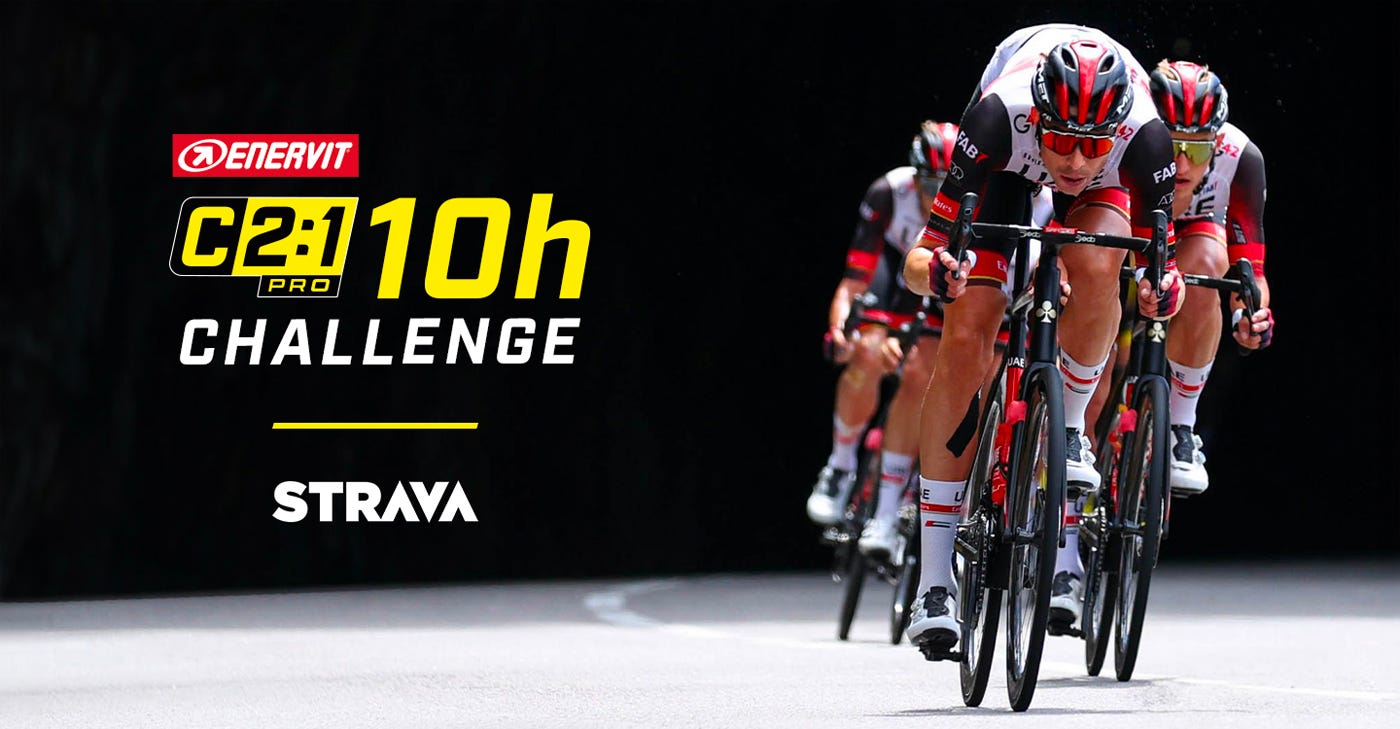 Overcoming your own limit is something that every endurance athlete knows well. That's why we challenge you with the Enervit C2:1PRO 10hChallenge: test your endurance riding for 10 non consecutive hours by July 16, 2023, try to win a Castelli jersey and an Enervit C2:1PRO kit, as well as a 30% discount on our e-commerce.
Enervit C2:1PRO is the new range of energy products, the result of over one year of scientific research by the Equipe Enervit. Tested by great endurance champions - among them Tadej Pogačar - it is based on an innovative formula based on glucose/fructose in a 2:1 ratio, which allows athletes to maximize carbohydrate absorption.
The Enervit C2:1PRO line is available in five different formats to meet all needs.
Share your achievements on Instagram by tagging @Enervit with the hashtag #Enervit10hChallenge
Don't forget to join the Enervit Club on Strava and find out more about the new Enervit C2:1PRO line.