Sportful Dolomiti Race – 19.06.2022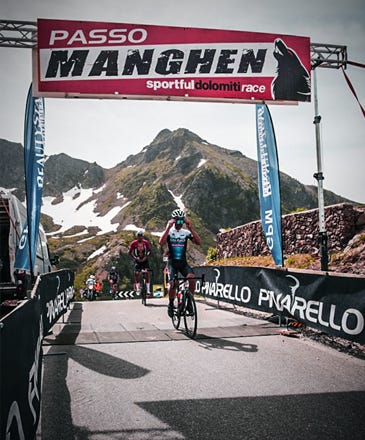 Without a doubt, this is Europe's toughest Granfondo. It's a challenging and thrilling competition with climbs located in the UNESCO Dolomites National Park, which attracts more than 5,000 two-wheel enthusiasts from all over the world every year.
On June 19, the Sportful Dolomiti Race will offer its participants two alternative routes.
The Granfondo spans 204 km with 5,000 m of elevation gain and passes over four climbs with views of the Dolomites.
The shorter 122-km route has 2,800 m of elevation gain, but still requires an effort proportionate to the race's famous reputation.