Friday, June 10th, 2022

Our commitment to an increasingly sustainable Maratona dles Dolomites
A sustainable project needs credible allies. This is why Enervit has formed an alliance with two important partners active in the field of fair trade activities to create the bag for the Maratona dles Dolomites - Enel 2022. The partners are the "Together We Can" Associazione Gruppi of Belluno and the Selyn Cooperative of Sri Lanka, certified by the WFTO (World Fair Trade Organization).
A sustainable bag, for credible sustainability
A 100% cotton bag was conceived to be used and reused several times. It is intended to be ecological and sustainable, to respect the rights of those who produced it, and to support the ecological spirit of the event's participants.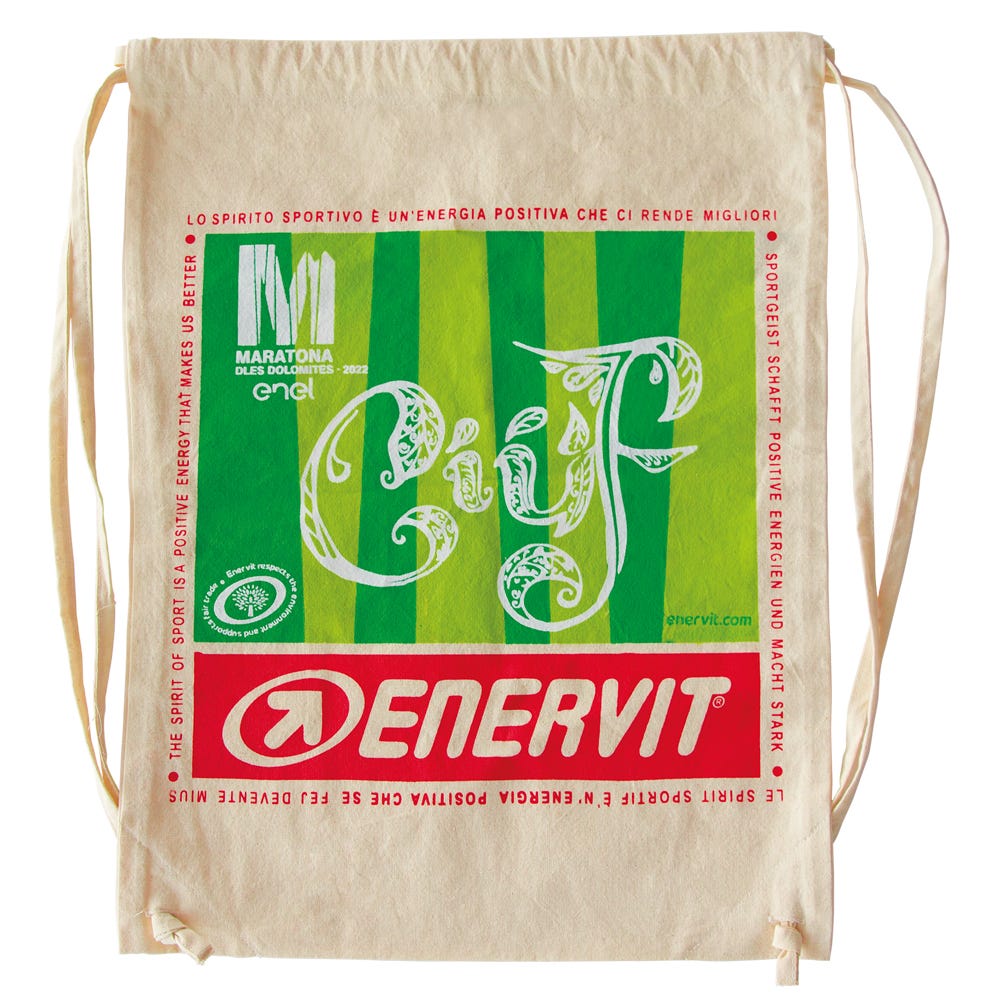 The result is a bag produced entirely on a loom, by hand, by the women and men of Selyn – the cooperative that's been operating in Sri Lanka since 1991 with the aim to provide professionalism, health aid, and work continuity to its 1,000 artisans. The meeting with Enervit came about thanks to the Associazione Gruppi 'Insieme si può' ("Together We Can" Association), a not-for-profit organization that's been committed to combatting poverty afflicting various parts of the world through the development of local economic activities to support the community since its founding in 1983.
Same as the relationship between Enervit and the Maratona, this is a special initiative.
"Enervit has been with Maratona Dles Dolomites since the very first edition," said Marina Petrone, Corporate Strategy Director for Enervit, "and in these thirty years together our sense of responsibility toward the environment and the community has grown thanks to the spirit of this event. Respect for nature and raising the awareness of athletes are values that we have always shared with President Michil Costa, and so together we conceived this ecological bag project. Because companies and events can do a lot to spread sustainability issues, both in general and in the world of sport. We at Enervit are committed to designing each new activity with the welfare of people, employees, consumers, the environment, and the earth in mind first and foremost."
Enervit has made an environmental and social choice in line with the values of the company, whose present challenge is to respect and value the planet and the people who inhabit it even more.
New in the race pack: Enervit Isotonic Gel with a new ecological opening
Enervit has an ambition to always make a difference, and to contribute to the development of new solutions and innovative products that are increasingly sustainable. The company is constantly striving to develop a credible approach to sustainability based on a series of concrete environmental and social actions that have an impact in both the short and the long term.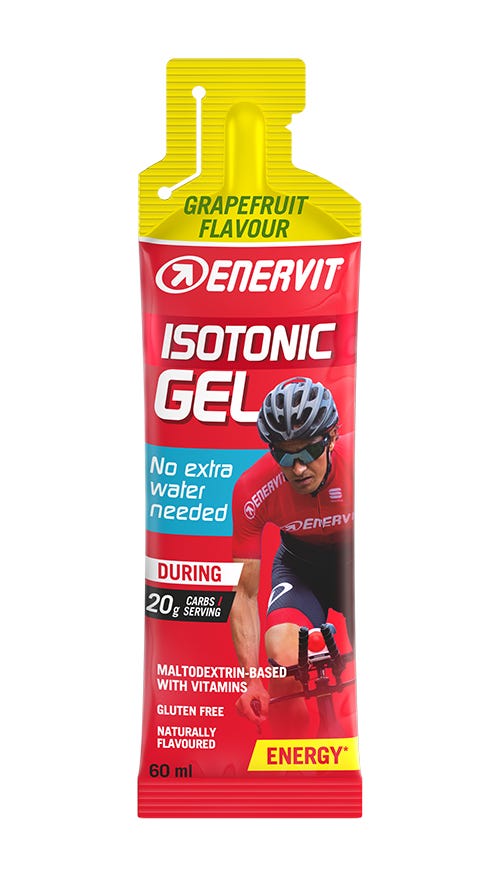 An example of this is the new Enervit Isotonic Gel anti-littering pack designed with a specific technology to prevent dispersing pieces of the pack into the environment when opening and during subsequent use.