"Between the Past and the Present, here's how we're carrying forward Alex Zanardi's Message""


Everything is ready for the 2023 edition of "Obiettivo Tricolore-The Great Relay"



Interview with Barba Manni, Obiettivo3 Manager


Seventy paralympic athletes, 26 stages, 1,600 km to cover across Italy in the regions of the Veneto, Emilia Romagna, Lombardy, Piemonte and Val d'Aosta, but also beyond our national borders, to ultimately join in a symbolic embrace with the city that in 2024 will host the Summer Olympic and Paralympic Games: Paris. These are some of the numbers behind Obiettivo Tricolore, the major paralympic event started by Alex Zanardi, which this year is reaching its fourth edition and does so with important innovations, not without having overcome major obstacles.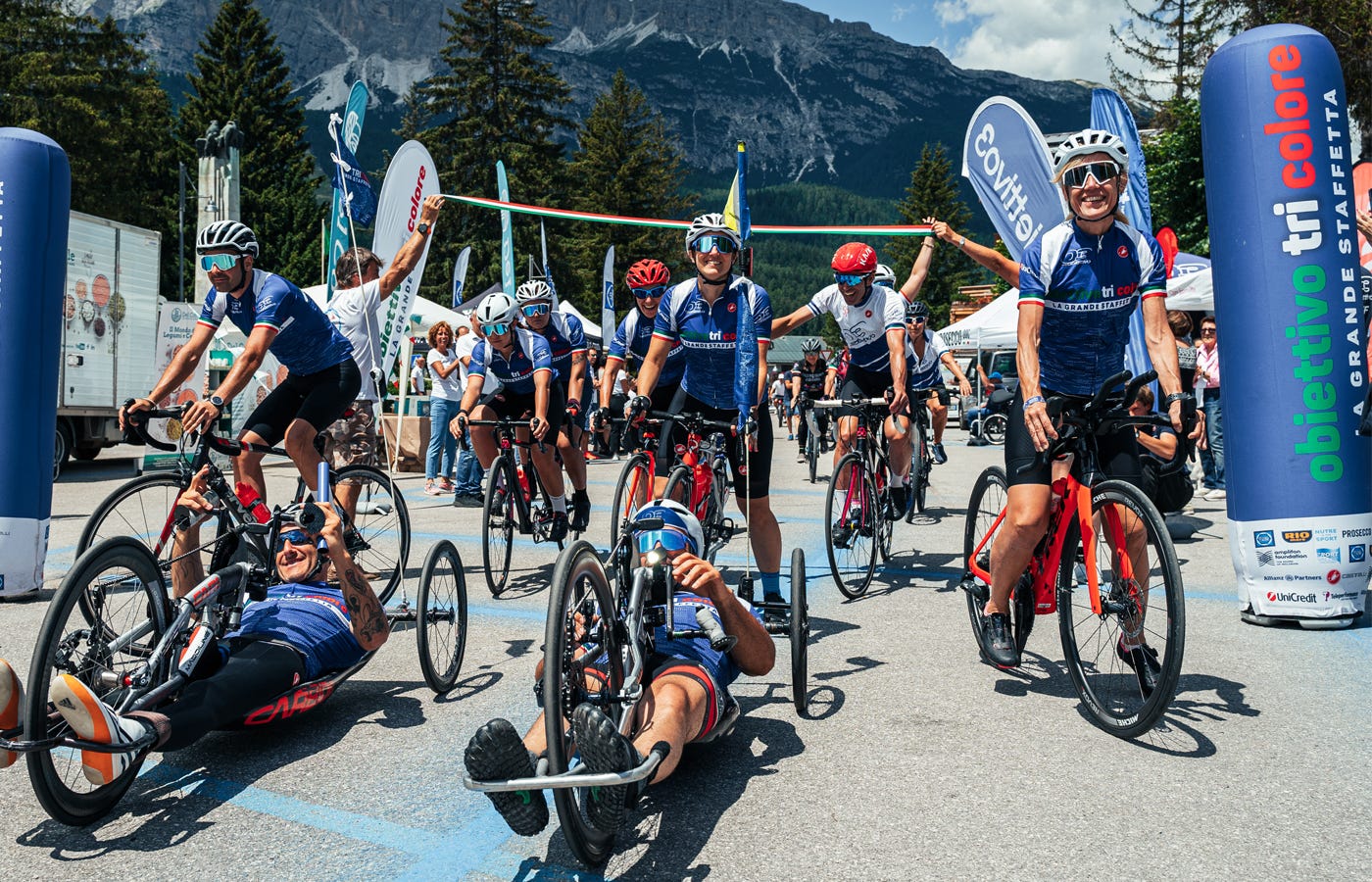 "There was no guarantee we would make it this far," says Barbara Manni, Zanardi's sister-in-law and Marketing Manager of Obiettivo3, the project that supports athletes with disabilities and engages them in sports, and which in the summer of 2020 – with the dark period of the first wave of Covid having come to an end – launched the "Staffetta Tricolore" relay project as the symbol of a fresh start.
"After Alex's latest accident, which happened just as the first edition of the relay was taking place," Barbara recalls, "we thought it would all end there, even Obiettivo3. Fortunately that didn't happen. Our project is alive and surviving thanks to contributions from the companies, foundations and institutions that have been by our side right from the start. So the first thing we did was to look for confirmation of their support, and we found it. This allowed us not only to keep going, but also to grow. Then, all together, we rolled up our sleeves to bring Alessandro's ideas forward."

Today this message has been taken up by his athletes: a team, but also, in a way, a sporting family, which currently numbers more than a hundred. "Over the years we've grown, also professionally. We accompanied four of them on their path to Tokyo. From there we even brought home a medal in paracycling. A big satisfaction. All of them, together, have taken upon themselves the burden of becoming ambassadors of the project. They've interiorized the values of Obiettivo3, as well as the meaning behind this relay." The event came about almost for fun, just after the first lockdown, as a "ride among friends", the symbol of an Italy that could bounce back, but also one of resilience, against prejudice and to overcome diversities.
"For us, still today none of this has changed," Barbara adds, "but there's no doubt we couldn't have done it without the athletes. In their cycling is a love for the project and a wholehearted belief in what they're doing. Not only are they applying their athletic skills, but, even more importantly, they're passing on a symbolic baton. As if to say: "You keep going, I've finished my stage of the journey." Each with their own difficulties, aware that lots of little actions when put together can become something big."
As big as the event organized for the year 2023. It begins on Saturday, 9 September, starting from the location that marked the finish line for the 2022 edition, Cortina d'Ampezzo, also the city which in 2026 will host the Winter Olympic and Paralympic Games. There is, in fact, a deep connection that unites all the editions of the relay, past, present and future.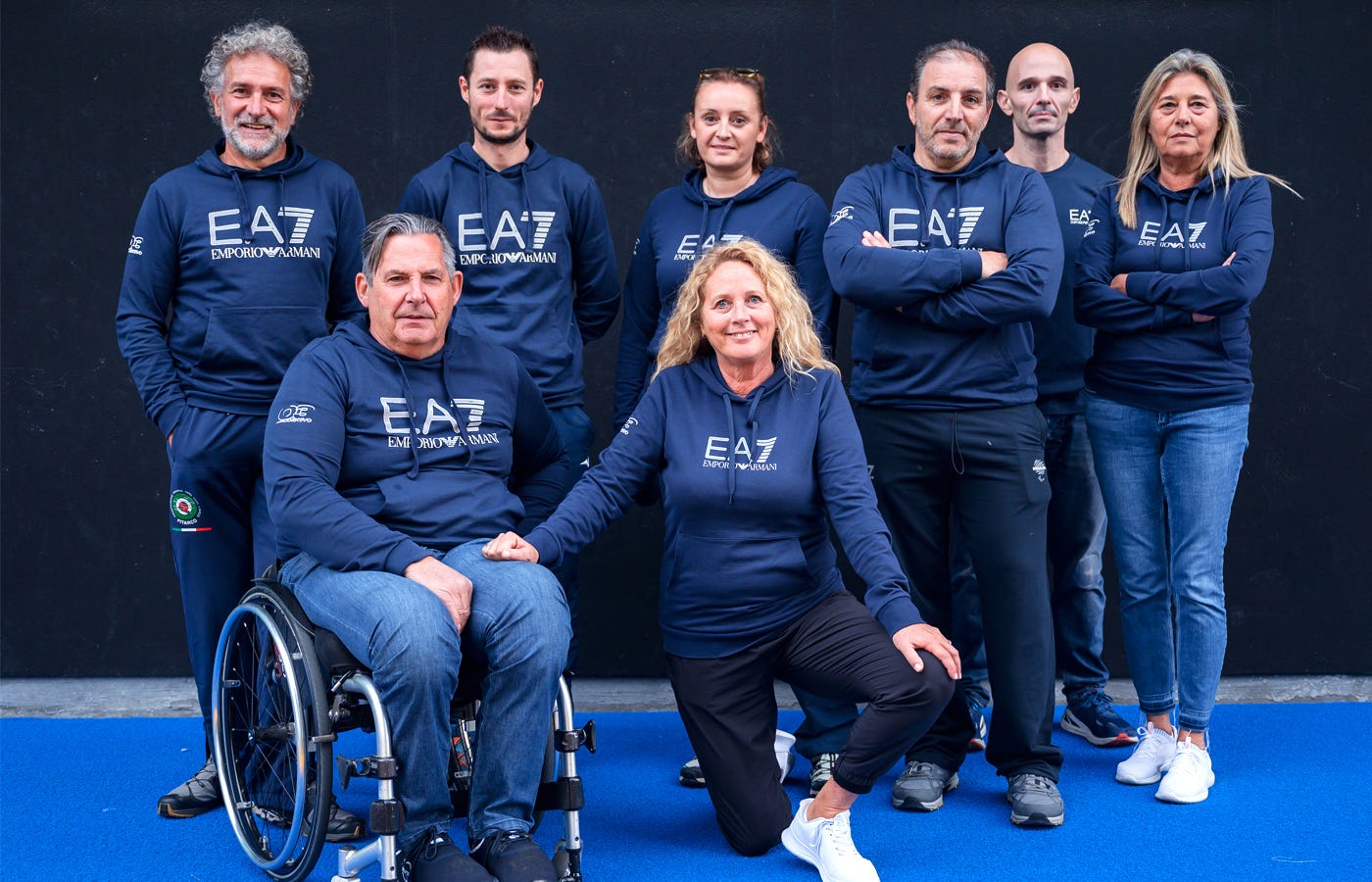 "The first was very particular," Manni recalls. "Alex had come up with a start-off in three different spots in Italy: East, West and Center. So, three branches, which were to meet in Florence and snake down together to Santa Maria di Leuca. We were nearing the stops in Tuscany when, unfortunately, Alessandro fell victim to the horrible accident we all know about… At that point, everything came to a halt, even in our spirits."
A collective tragedy, yet one from which they managed to recover. "The athletes shouldered the full burden of what had happened, yet despite this they decided – also in order to follow the wishes of Daniela [Alex's wife] to see the relay through to the end."
But that's not all. The project is carrying on. Alongside the traditional activity of supporting, engaging and preparing participants for Paralympic sports, Obiettivo Tricolore has become an annual event. "In 2021 the second edition was held, and for it we kept the format Alessandro had planned: from North to South. The next year we reversed it: from Santa Maria di Leuca up to Cortina d'Ampezzo. Now we've reached 2023, with big plans. From a tiny flame, lots of little hotspots of participation have lit up everywhere, and it's become a truly international relay. For the first time we're taking Obiettivo3 outside our national borders, and the participation we've seen in France as well gives us high hopes for the future!"