Summer, the perfect time to get back in shape

With the onset of warm weather, we witness the ritual of "getting back in shape": drastic diets, often DIY, skipped meals, and sudden physical activity after months of idleness. The results? They are scarce and not long-lasting. In short, you go on vacation with an even higher stress level!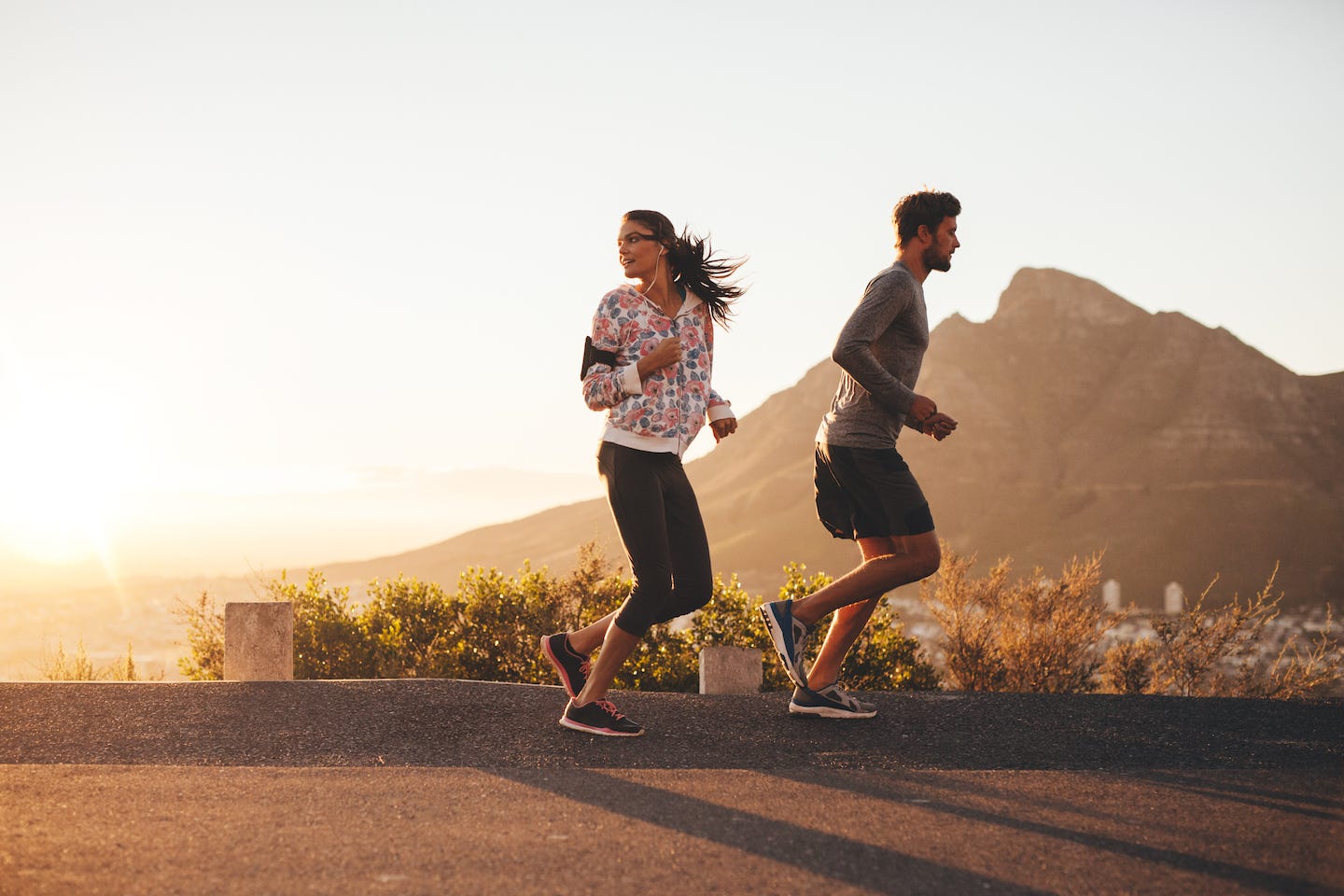 But what if summer was an opportunity to maintain or regain physical fitness? It isn't just a hypothesis but rather a strategic and winning move. Why? In summer, the rhythm of life slows down, pressure lifts, and it's easier to take care of oneself while avoiding stress and promoting less cortisol production.


An enemy called cortisol

Cortisol is the "enemy" hormone of losing weight and feeling good because an excess of cortisol results in increased visceral fat at the abdominal level (the most dangerous to health – especially that of the heart). In women, cortisol's negative action is associated with a prevalence of estrogen over progesterone and may predispose some women to water retention and cellulite.

What can be done? One can take advantage of this period to devote oneself to self-care: relaxation for sure, but also proper nutrition (accompanied by a few snacks!) and some exercise. "Getting back in shape" means feeling good inside and out, and in the head and body.


Three tips to regain (and maintain) fitness

Summer can become the engine for a significant change in both physical and eating habits. So, here are three tips for regaining (and maintaining) fitness starting at the most beautiful time of the year.


Eat in a balanced way

Eating in a balanced way isn't difficult. Just combine low-glycemic-index carbohydrates with a lean source of protein and "good" fats at each meal. This combination will allow you to get to the next meal with moderated hunger without experiencing drops in energy and mental clarity. And where necessary, it will also allow for fat loss without impacting muscle mass. Because muscles are composed of protein, it's therefore essential to introduce this macronutrient every time we eat.
In addition, one of the highest peaks of cortisol production is between 7 and 9 in the morning. If we don't want the day to be stressful from the day's early hours, it's important to start it off on the right foot. That's why breakfast becomes the most important meal: by combining low-glycemic-index carbohydrates (fruit or whole grain cereals), protein (low-fat or Greek yogurt, for example), and fat (nuts), we will be able to modulate the production of this hormone. If preparing breakfast while on vacation can be a source of stress, then you can opt for 100% plant-based, protein-rich, convenient, and tasty shortbread that's also useful for mid-morning or afternoon snacks.


Doing outdoor physical activity

Relaxing on vacation is a must, but don't let it become total idleness because doing physical activity – even moderate activity – is good for the body and mind. As a result of exercise, our brains release endorphins, which are substances also known as "the neurotransmitters of happiness", because they send signals of gratification and pleasure to the brain.
The World Health Organization recommends a minimum of 150 minutes per week of moderate-intensity physical activity for adults. It becomes even easier on vacation because you can carve out time and space (in the cooler hours) to walk, run, swim, bike or do any outdoor activity you like. It will also benefit the immune system, which will increase vitamin D production.
In addition, getting around on foot or by bike (avoiding cars and mopeds) wherever possible only reinforces the feeling of well-being that's built up through nutrition. This also affords some healthy detox from smartphones and PCs.


Rest
It's essential to recover. Sleep, rest, and – in addition – devote even as little as 15 minutes a day to breathing, relaxation, and meditation methods, such as yoga (in summer you can also practice it at the beach in the early morning, or perhaps on a SUP). A recent scientific study found that the practice of yoga has restraining power over several inflammatory markers, specifically including cortisol production. Who said that we have to show up at the office in September out of shape? You can combine business with pleasure by using the summer months in your favour. Nutrition, exercise, and rest: this is the trifecta that will help you stay in shape!


BIBLIOGRAPHY
Amorosi M. Correlation between sport and depression. Psychiatr Danub. 2014 Nov;26 Suppl 1:208-10. PMID: 25413542.
Estevao C. The role of yoga in inflammatory markers. Brain Behav Immun Health. 2022 Feb 1;20:100421. doi: 10.1016/j.bbih.2022.100421. PMID: 35199049; PMCID: PMC8842003.