GET READY FOR THE IRISH LIFE DUBLIN MARATHON 2022
Research in the world of sports nutrition has always shown the importance of a nutrition program tailored to the needs of the individual athlete. For this reason, together with our nutritionists, we have worked to provide you with the possibility to develop your Personalized Nutrition Strategy.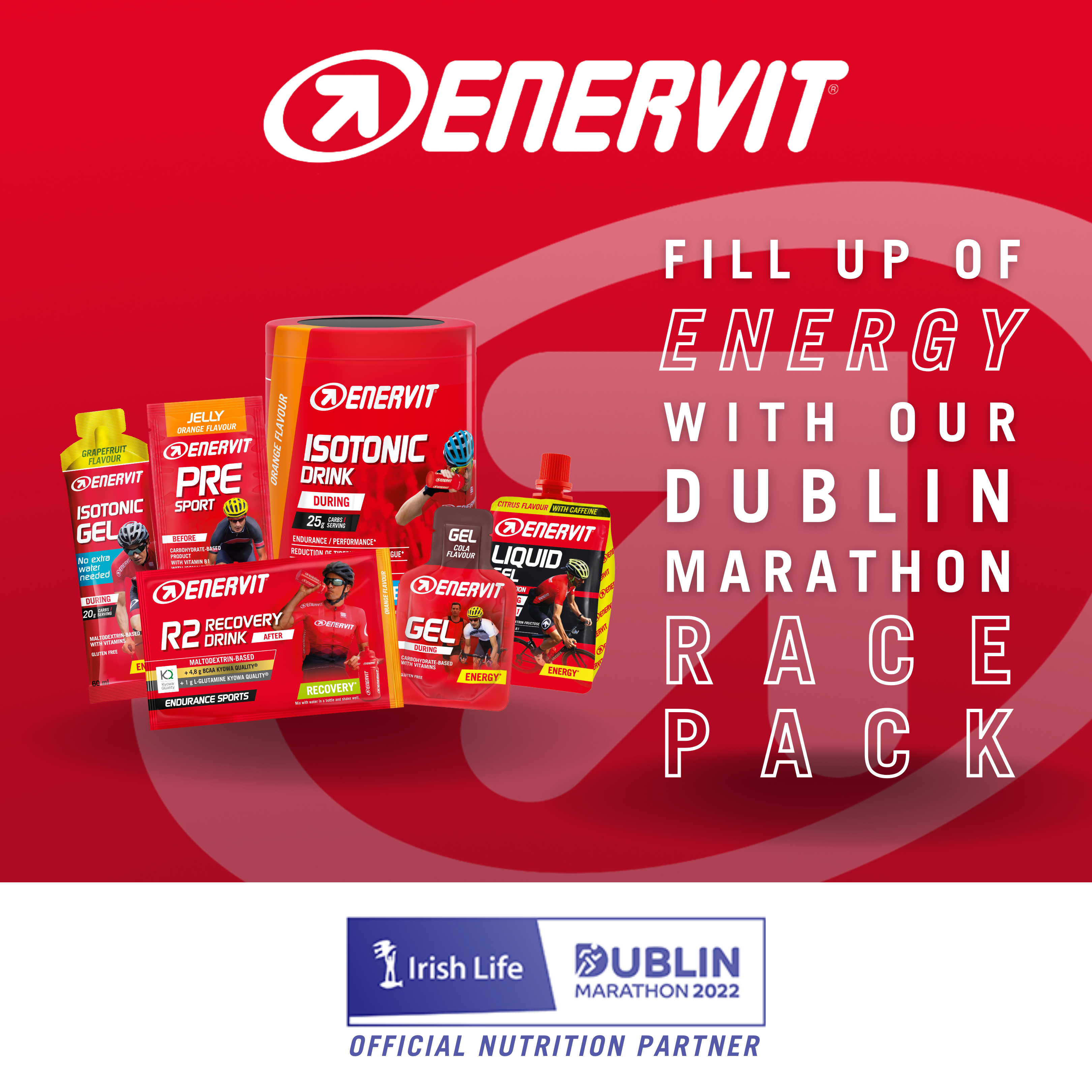 Every athlete has its own nutrition needs that is why we assembled for you a can't-do-without mix of products to be integrated according to your needs.


Check the race pack and build up your unique nutrition strategy.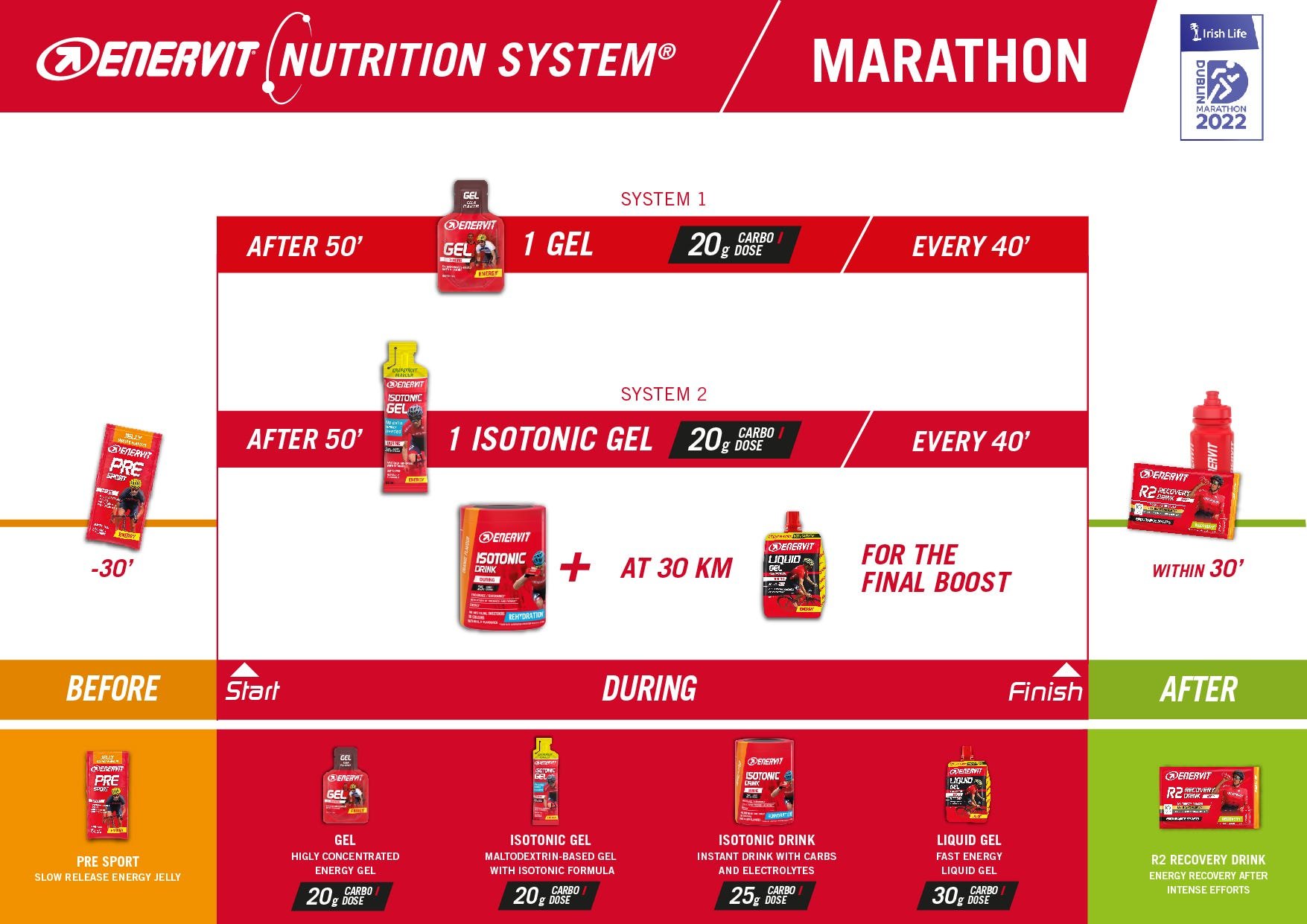 Researches had proven that generally our gut can't absorb more than 60g of carbohydrates per hour but combining different types of carbohydrates it is possible to absorb up to 90g of carbs/h.


This is why we have developed a specific nutrition strategy to help you take the most out of our products.


Download it and implement it with our Nutrition Tips.