Enervit
The Positive Nutrition Company
Positive nutrition is part of our DNA. It has always guided our advancements in field research and deepened our passion for innovation. It drives us to study the lifestyles and eating habits of the populations that have learned to live better and longer. It allows us to anticipate the nutrition of the future. It leads us to formulate and produce ideal nutrition and supplement solutions for those who practice sports, those who are health-conscious and those who want to stay in shape. All this with a specific objective: to help everyone improve the quality of their life.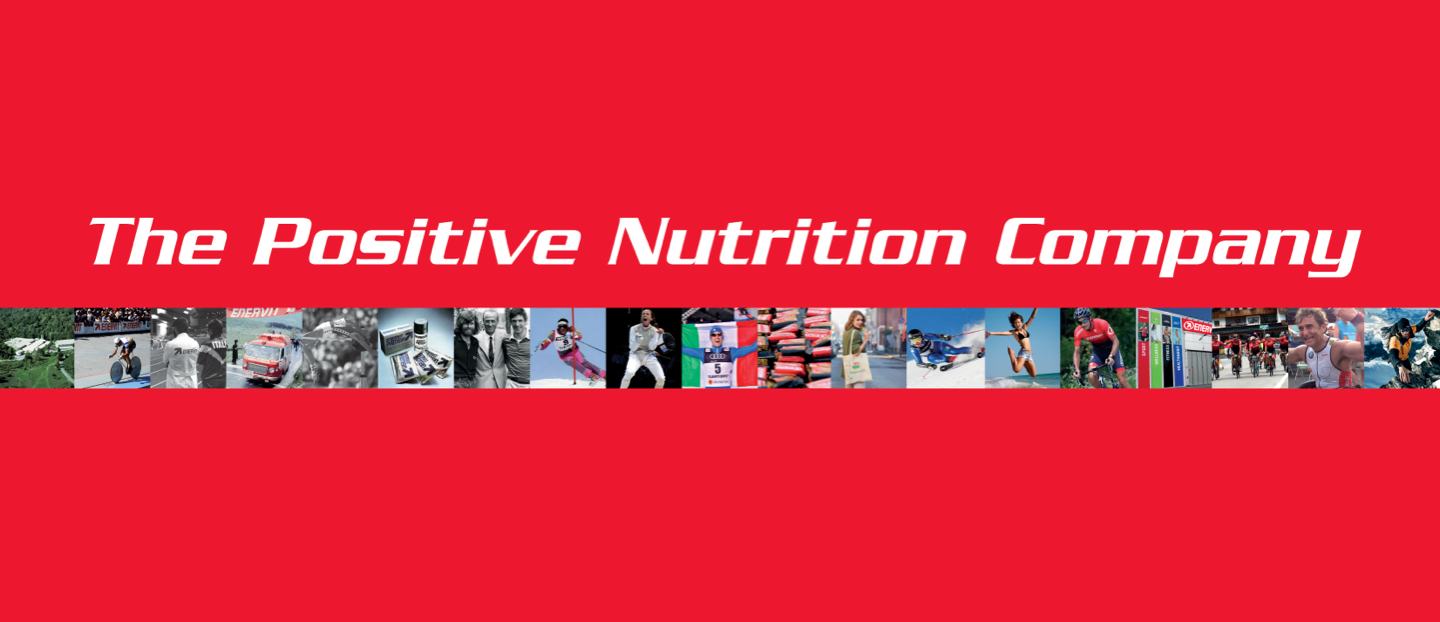 A sporting spirit is positive energy that elevates us.

For over 40 years, a passion for sports nutrition has driven our scientific research. Day after day, thanks to this unique experience we invent, test, develop and produce high-quality functional foods and innovative supplements. Ours is a fully in-house approach to satisfying the nutritional needs of those who practice sports, those who are health-conscious and those who want to stay in shape. A sporting spirit is positive energy that elevates us.
We started out in Italy, we've always invested in our country, and we proudly share our values abroad. The uniqueness of our experience inspires us to explore new markets, confident we're offering high-quality products. From conception to experimentation, from production to commercialization, each product is overseen in-house. This attention is validated by the certifications we've received.
Two Cutting-Edge Production Plants
Our in-house approach calls for production to take place at our Industry 4.0 plant in Erba (in the Como province), an avant-garde center in the production of functional bars free of gluten and palm oil, and at our historic plant in Zelbio, in Pian del Tivano (also in Como), at an altitude of 1000 meters, which after forty years is still the beating heart of our production.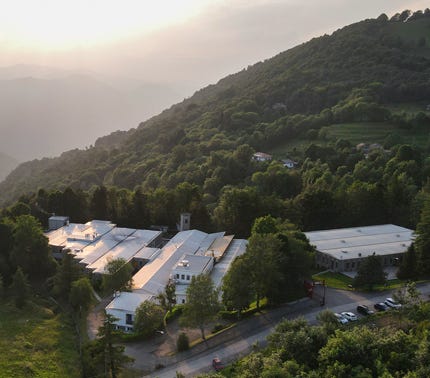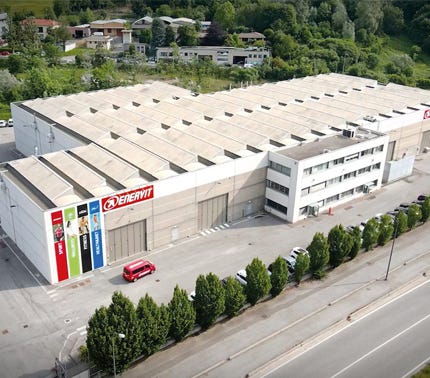 Searching the World for Those Who Live Well and Long
A passion for nutrition and innovation guide our scientific research. From Chile to Mexico, from the South Pole to the United States, from Tibet to Israel, from Bolivia to Okinawa, we travel the globe to seek out, discover and study the lifestyles of the healthiest, longest-living populations. By doing so we can anticipate the positive nutrition of the future and develop new products for fitness, health and weight loss.
On and Off the Field
We've grown alongside the greatest sports champions, winners of World Cups and Olympic medals, record-setters and major teams like A.C. Milan and Juventus F.C., and national finalists in rugby, cycling, skiing and more. For thirty years we've provided medical and scientific assistance to cyclists in the Giro d'Italia, and in 1984 we organized Francesco Moser's legendary hour record, a masterpiece that marked the beginning of modern cycling. Following this came Sara Simeoni, Alberto Tomba, Reinhold Messner, Maurizio Damilano, Ivan Lendl, Lorenzo Vismara and Valentina Vezzali, just to name a few.
The ambassadors who proudly represent us are Miguel Indurain, Stefano Baldini, Davide Cassani, Daniel Fontana and Alex Zanardi. Our champions are the likes of Hervé Barmasse, Eleonora Giorgi, Greta Laurent and Federico Pellegrino. Our major teams include Associazione Calcio Monza, FCI, Swedish Hockey League, Piatti Tennis Center, Trek-Segafredo, UAE Team Emirates, Virtus Pallacanestro Bologna, Valencia Basket Club and the Obiettivo3 project for Paralympics athletes. We sponsor major events, such as marathons in Florence and Valencia; the cycling events Maratona dles Dolomites, Nove Colli and the Vätternrundan in Sweden; and the Vasaloppet and Marcialonga cross-country skiing competitions.
For all these athletes we develop personalized nutrition strategies, conduct field research, provide technical assistance and create innovative products for our champions, for those who practice sports, those who are health-conscious and those who want to stay in shape.
At Enervit, more than the goals we've accomplished, the advancements we've made or the success we've achieved, what makes us truly unique is the sporting spirit with which all of us, together, carry out our work.