Elbaman

Where: Marina di Campo - Isola d'Elba (LI)
24 Settembre 2023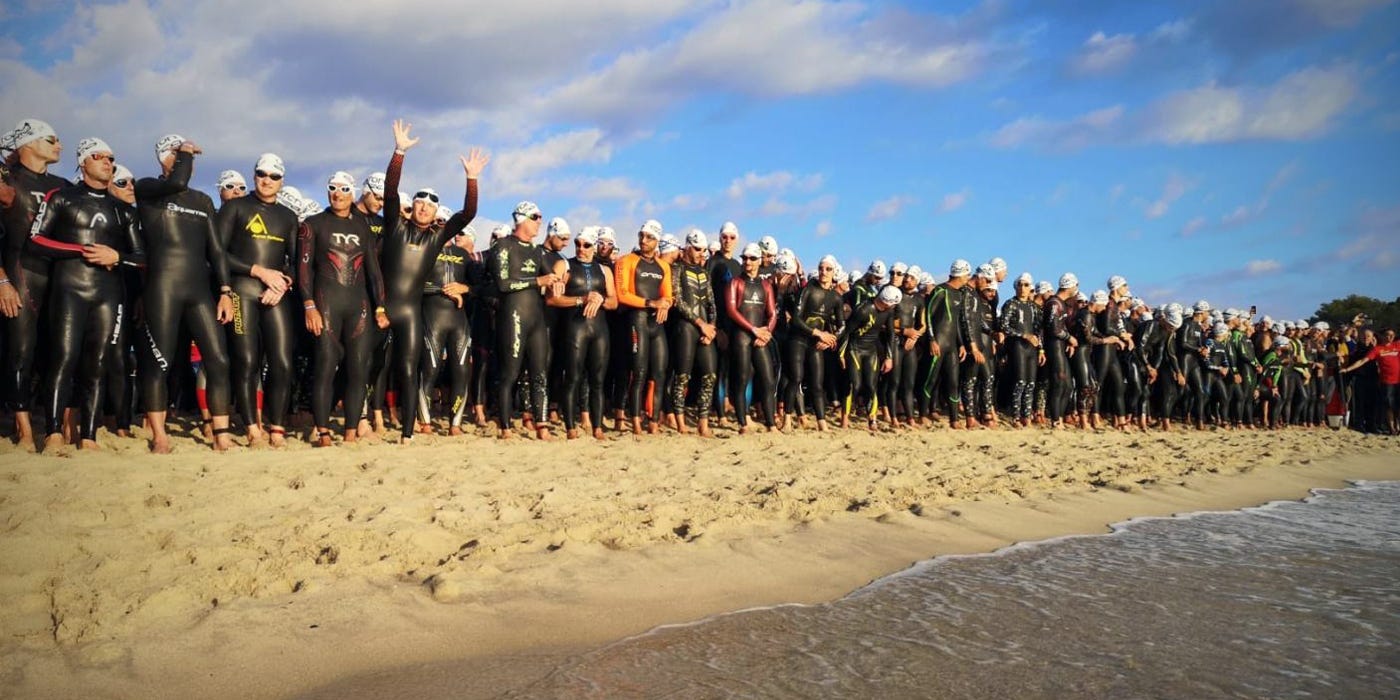 Born in 2004, the Elbaman was the only Ironman-distance triathlon in Italy for its first 10 years. It's an extreme and legendary race, which takes place this year on September 24, and puts athletes to the ultimate test in a real challenge against themselves and their limits.
Several competitions are scheduled throughout the weekend:

Elbaman - Full distance: 3.8 km swim; 180 km bike; 42.2 km run. ThereÕs also the option to tackle it in a relay format.
Elbaman73 - Half distance: 1.9 km swim; 94 km bike; 21.1 km run
The Elbaman sees full distance participants tackle the 3.8 km swim in the beautiful bay of Marina di Campo, which makes the start even more magical. This is followed by 180 km of cycling on a circuit on the island's western side. It closes with 42.2 km of running among the charming historic village of Marina di Campo and the adjacent pine forest.
Simultaneously, the half-distance race and many initiatives dedicated to the little ones will also take place.
The Ironman is a competition that must be raced in the head. You need to keep a clear and focused mind for more than 10 hours despite the onset of fatigue, and you must have the ability to optimize your efforts so as not to waste energy.