La Pinarello - 10.07.2022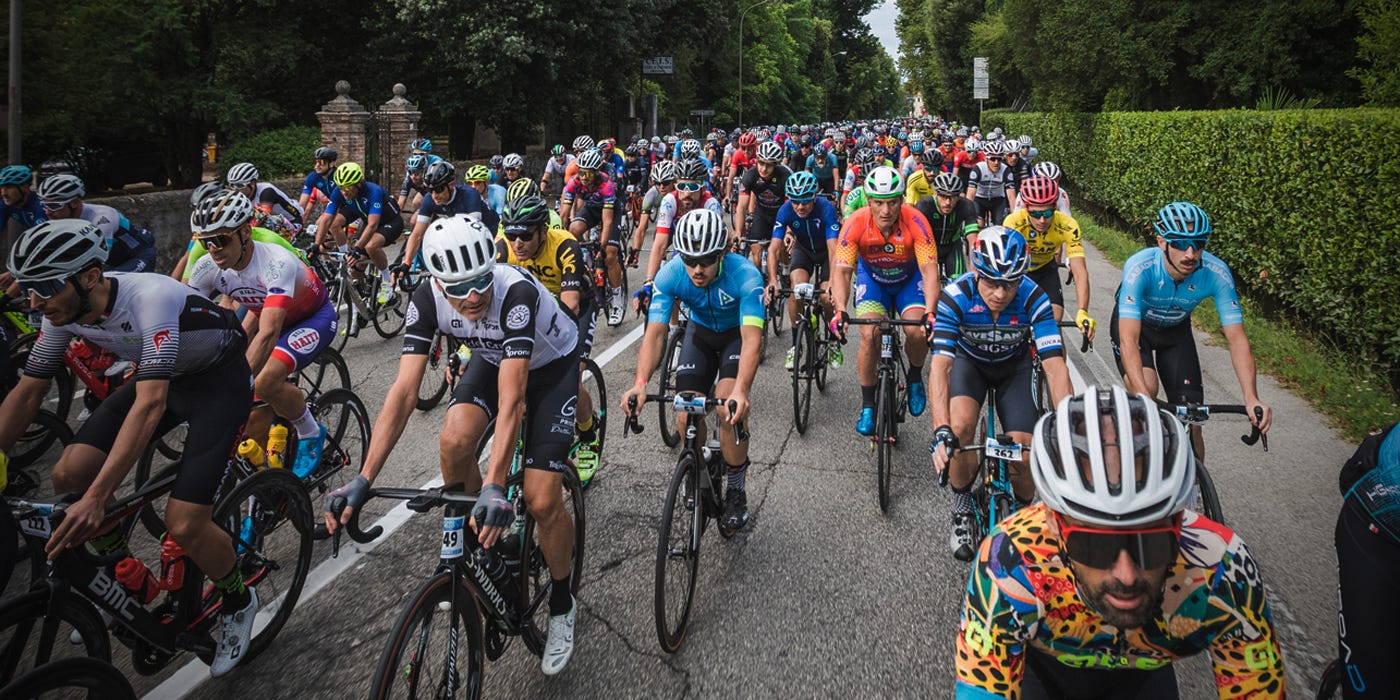 The Granfondo Pinarello is highly coveted among cycling enthusiasts. After many years of collaborating with a company that like us stands for excellence, quality, and Made in Italy prestige, we are proud to celebrate its 25th edition, which will be staged on Sunday, July 10, starting and finishing in Treviso.
Like many granfondos, it offers participants the opportunity to choose the route most suited to their ride preferences and fitness level:
* Granfondo 153.2 km with 2250 mts of elevation gain
* Mediofondo 118.3 km with 1100 mts of elevation gain
The longer circuit will test how well its participants have trained by putting them to the test on its most challenging climbs: the C' del Poggio wall (1.5 km with 3.4 percent average gradient with a maximum gradient of 18 percent); the Casere Budui climb (13.5 km with 7.4 percent average gradient); and the Santa Maria della Vittoria climb (3.4 km at 6.3 percent).
Only the first and third climbs feature in the medium course.