Enervit joins Hervé Barmasse on Nanga Parbat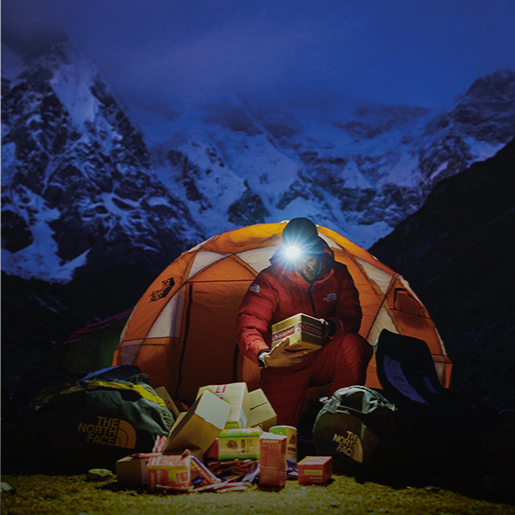 Monday, January 10th, 2022
During this season's early days, the great alpinist, Hervé Barmasse, is attempting the first winter ascent of the world's highest mountain face: the Rupal Face – a 4500-meter wall of rock and ice located on Nanga Parbat (8,126 meters). For Hervé, our Equipe Enervit developed a specific intake and nutritional strategy designed to support him during these days on the Rupal Face. This strategy will be even more crucial on the approach to the summit. His climbing companions are the German, David Göttler, and the American, Mike Arnold. This is an incredible undertaking in extreme conditions – one that requires tremendous physical endurance. This feat also demands that every detail with respect to planning, training, mental clarity, and energy intake strategy be attended to.
Hervé has chosen to climb this 8000-meter peak in pure alpine style, without "polluting" the mountain. There will be no fixed ropes or oxygen, he told us via broadcast link during the last episode from the DeeJay Training Center.
We are excited and proud, and we are following each day of this thrilling adventure with bated breath: keep going Hervé, we are standing by you!